Over 350,000 Customers
Average 5 Star Rating
Fast
UK & Europe
Delivery From Free
ORDER BY 4PM FOR NEXT DAY DELIVERY ON ALL READY MADE FRAMES
Black Carved Swept Frame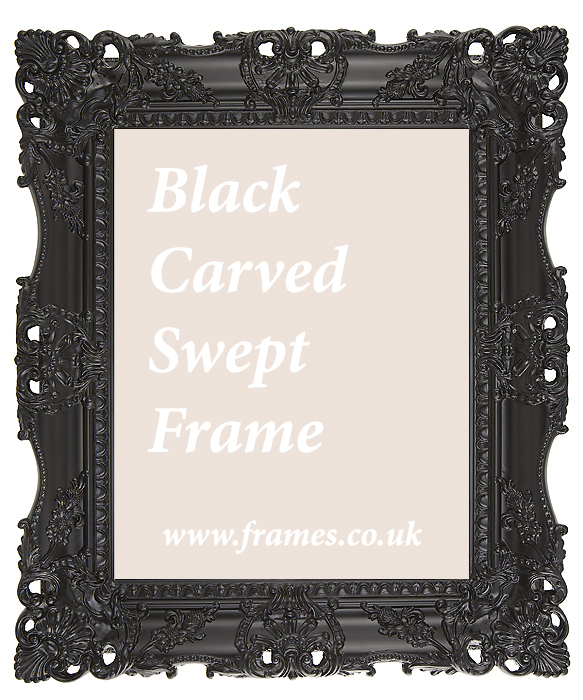 Product Description
This is a stunning black carved swept picture frame manufactured out of solid pine with a paint finish. The moulding itself is 3.75 inch ( 95mm ) and is suitable for artwork up to 7mm thick.
The frame comes supplied with acrylic safety glazing and backing board. Using the free hanging kit provided you can hang this frame either landscape or portrait.
Please allow 2 - 5 days for delivery as some parts of this frame are made to order.
FREE DELIVERY WHEN YOU SPEND OVER £30*
£112.20 - £137.88
Enter the quantity of each item you would like from the list below. When finished, click one of the add to basket buttons.
Quantity Discounts Available
Applied Automatically In Basket
Frames.co.uk is a trading name of In The Frame (Manchester) Ltd. Company 05082556. VAT GB738474009. ICO ZA286204.
© 2019 In The Frame (Manchester) Ltd. 58 Ashfield Road, Sale, Cheshire, M33 7DT. All third party logos are respective of their registered owners.