SALE - 15% OFF TODAY
VOUCHER CODE "PERC15"
HURRY - ENDS SOON
VOUCHER CODE "PERC15" - HURRY - ENDS SOON
Trustpilot

37,000+ Reviews
Over 575,000 Customers

Average 5 Star Rating
Fast
UK & Europe
Delivery From Free
2020 Northern Enterprise Awards
Best Custom-Made Picture Frame Supplier - UK
Winner
This prestigious award marks the hard work and stellar efforts of those who have helped shape this demanding and dynamic region, and our comprehensive selection and judging process singles out the true market leaders over the past year.
---
2020 UK Enterprise Awards
Best Made-to-Measure Framing Business 2020
Winner
SME-News are delighted to present to you the 4th annual UK Enterprise Awards, proudly encompassing a multitude of exciting and vibrant businesses & industries from all over the nation.
---
TrustPilot Top 100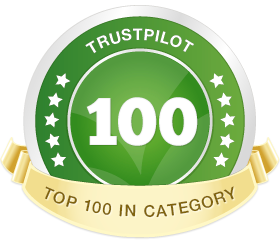 Top 100 in Multiple Categories
Picture Frame Shop, Interior Design, Home Goods Store
With over 37,000 reviews and an average rating of 5 Stars Frames.co.uk have been placed in the top 100 of multiple categories by TrustPilot. TrustPilot is a review community that builds trust and transparency between consumers and businesses.
---
2017 Small Business Achievement Awards
Small Business Achievement Award
Industry Sector Winner
Our 'Small Business Achievement' awards were founded to identify and recognise those firms who have made an outstanding contribution to business within their jurisdiction and their industry sector. Our team have researched firms across the industry, both in the United Kingdom and worldwide, with the view to recognising the very best.
---
2016 Corporate Choice Awards
Managing Director Of The Year - UK
It's no coincidence that at the helm of the world's most successful companies sit innovative and creative business leaders. Given the consistent stream of challenges thrown against them, the key individuals we have selected have never been more deserving of recognition. Our Corporate Choice Awards exist to highlight excellence and hard work across the private and public sectors to our readership, and AI has researched and compared some of the world's most outstanding business leaders.
---
2016 Wealth & Finance International Awards
European Corporate Top 100
Winner
The Brexit has shaken the finance market and has set an air of uncertainty for businesses in both the UK and Europe. Businesses want to know what sort of impact this will have on them. Our European Corporate Top 100 awards aim to showcase and highlight the businesses that are continuing to stride forward and set the bench market regardless of the current financial uncertainty.
---
2016 I-Invest European Choice Awards
European Choice Award
Winner
Our dedicated in-house research team have spent the past two months scouring the resources available to them to put together a shortlist of the firms we believe stand out as clear examples of the continent's crème-de-la-crème, the companies that, through their diligence, innovation and ethics showcase the strengths of the European business world.
---
2016 AI Awards
Most Exceptional Business Award
Winner
Our research team looked into leading companies, from large multi-nationals all the way down to small niche businesses. They looked for those who excelled in their field or speciality and the overall contribution to their sector. Ultimately, they looked for those businesses that deserve to be recognised.
---
2015 Digital Entrepreneur Awards

E-Commerce Business of the Year - Small
Finalist / Top 5
Hailed as the only national stage in the UK dedicated to recognising online business excellence, the Digital Entrepreneur Awards have been discovering and rewarding the best businesses on the web since 2006. Frames.co.uk were one of the finalists for the prestigious E-Commerce Business of the Year Award.
Frames.co.uk is a trading name of In The Frame (Manchester) Ltd. Company 05082556. VAT GB738474009. ICO ZA286204.
© 2023 In The Frame (Manchester) Ltd. 56 Ashfield Road, Sale, Cheshire, M33 7DT. All third party logos are respective of their registered owners.