Over 350,000 Customers
Average 5 Star Rating
Fast
UK & Europe
Delivery From Free
ORDER BY 4PM FOR NEXT DAY DELIVERY ON ALL READY MADE FRAMES
Go Back
Black Football Shirt Frame with White Mount
Black Football Shirt Frame with White Mount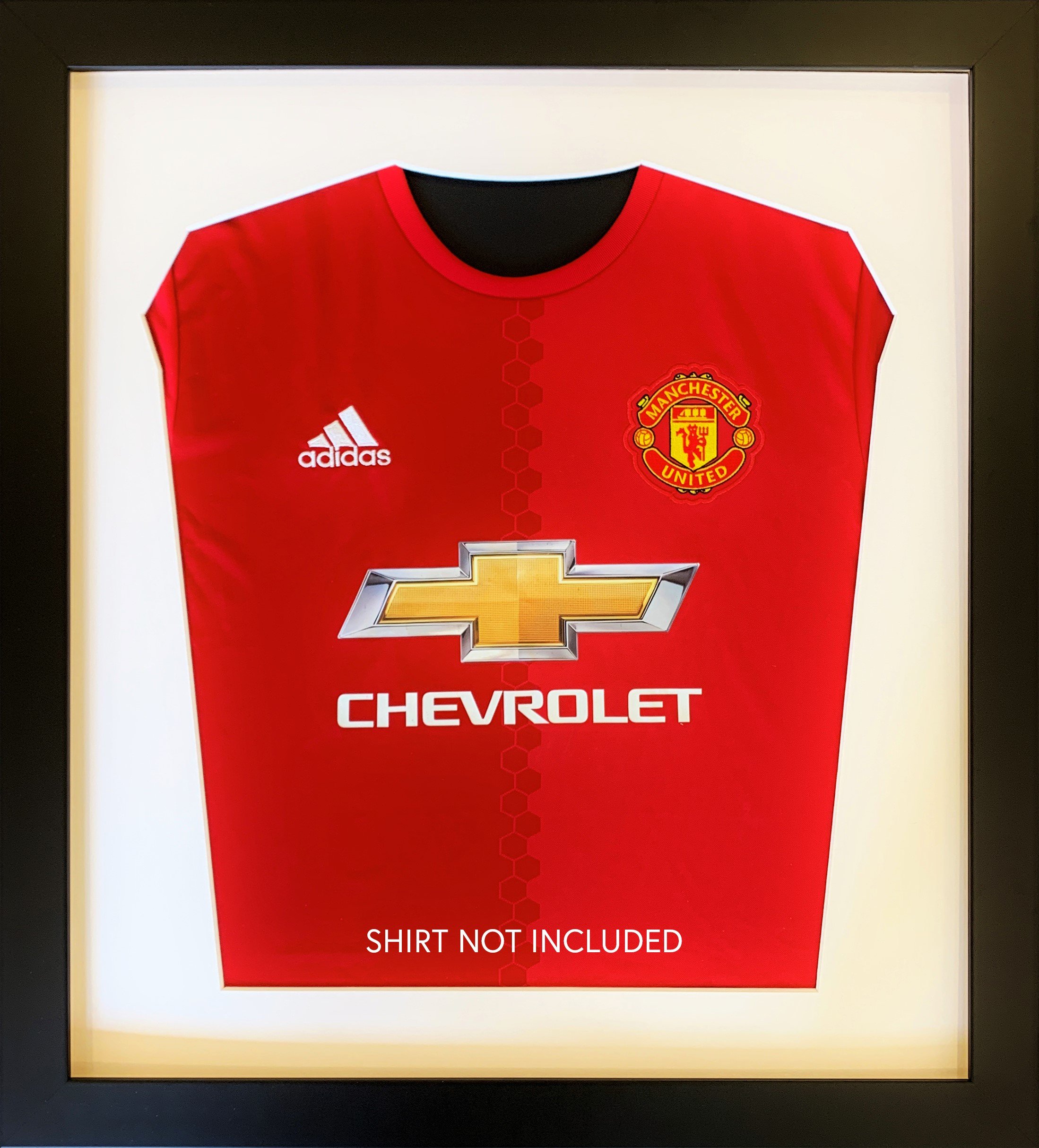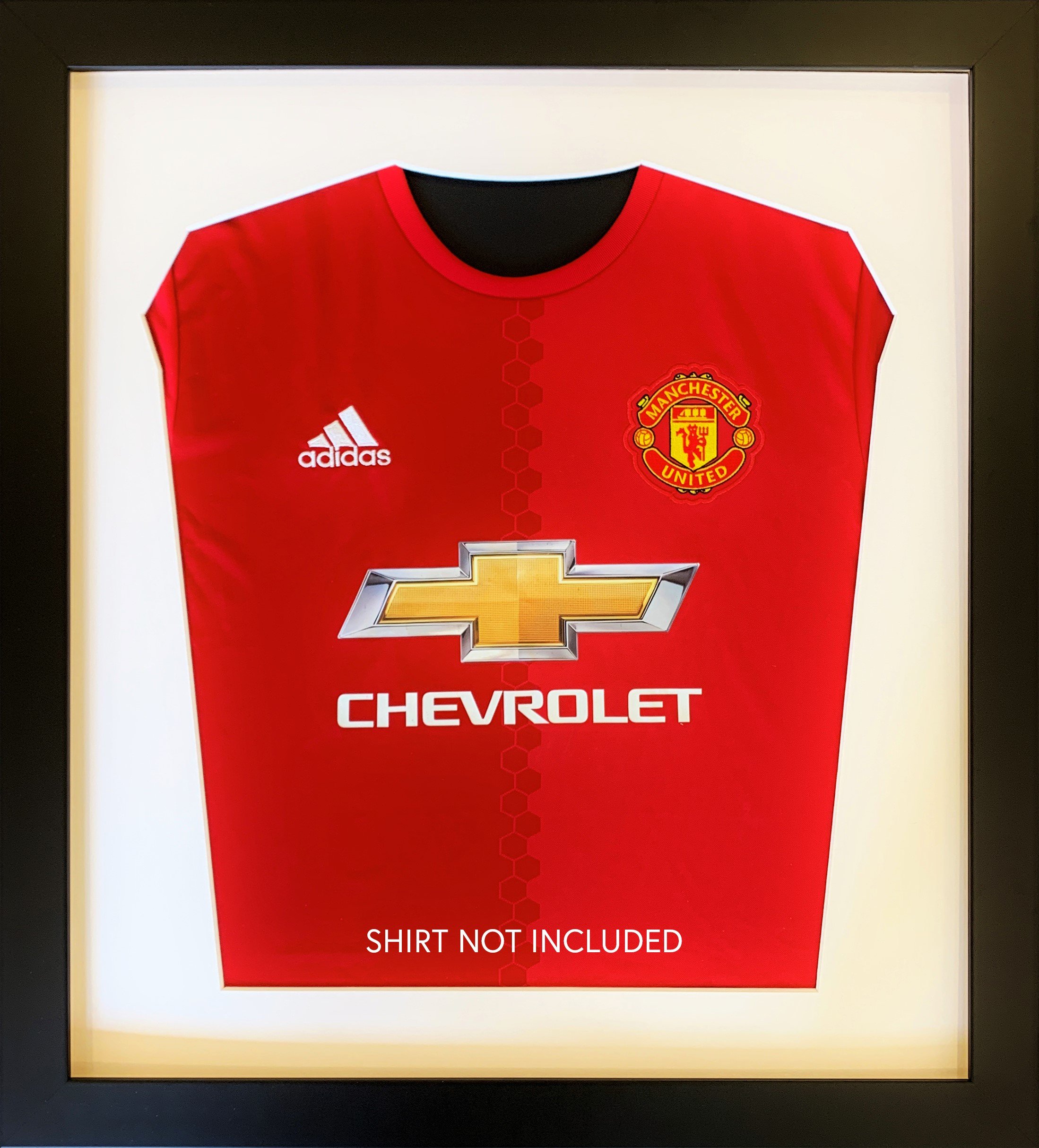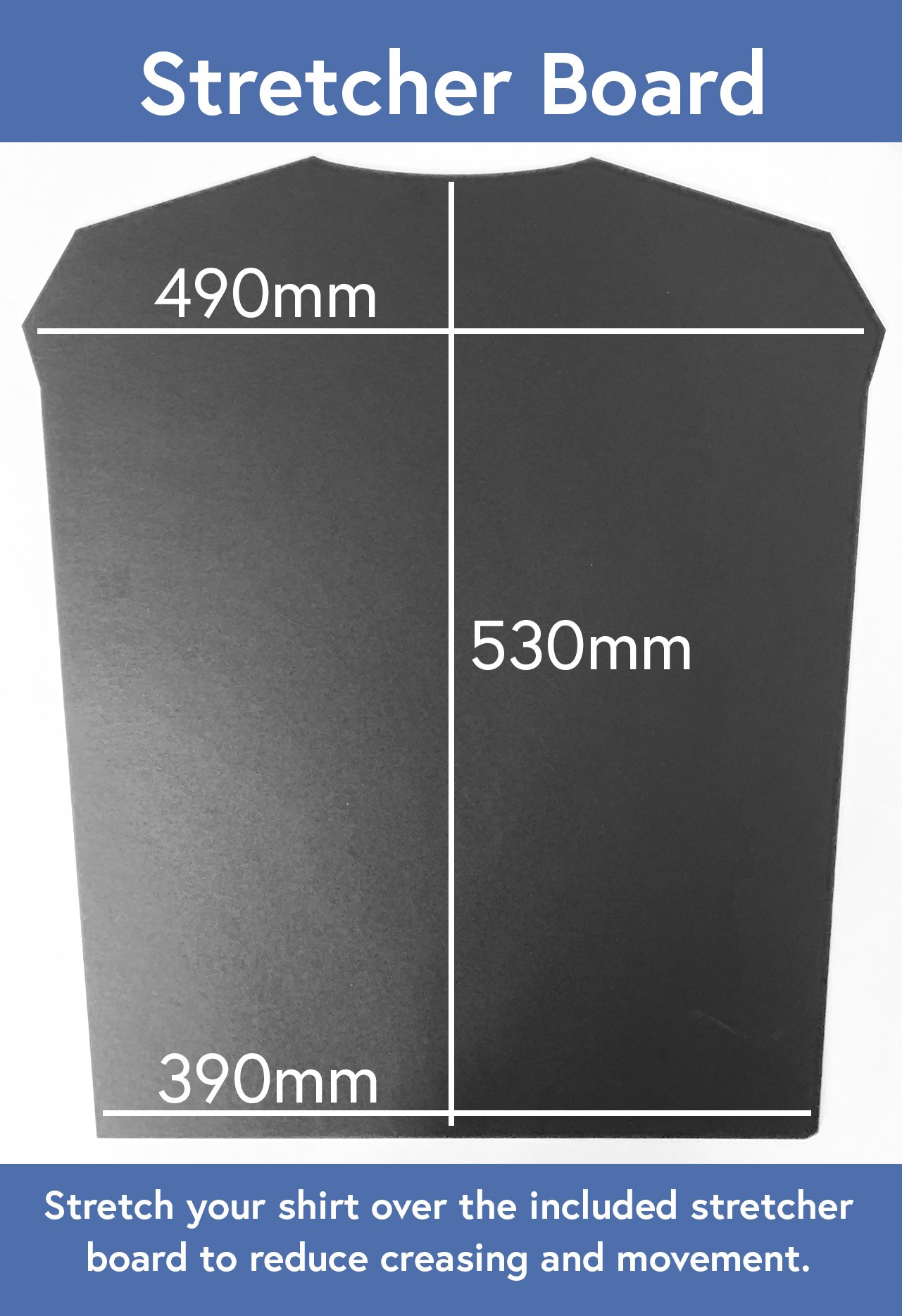 Product Description
This football shirt frame kit includes everything you need to frame your own football shirt.


Fits Medium & Large Shirts Perfectly
Includes Matte Black Box Frame
Includes Shirt Stretcher Board
Includes Acrylic Safety Glazing
Includes Sealing Tape
Includes Wall Hanging Kit
External Measurements (w)605mm x (h)670mm x (d)30mm
It's really easy to frame your own shirt with this kit. Simply stretch your shirt over the included stretcher board and tape it to the back of the mount.Everything then closes up like a standard picture frame and hangs on the wall using the included hanging kit.
We use excellent quality materials, including a chunky 30mm x 30mm solid wood frame with a matte black finish. The backing is 2mm sheet MDF and the glazing is acrylic safety glazing making it safe to ship and handle.
* Shirt not included.
FREE DELIVERY WHEN YOU SPEND OVER £30*
Black Football Shirt Frame with White Mount
Fits Picture Size: Medium and Large Shirts
£57.49
Including VAT
18 Available for Next Day Delivery
200+ Available for 2-5 Day Delivery
Add To Basket
Frames.co.uk is a trading name of In The Frame (Manchester) Ltd. Company 05082556. VAT GB738474009. ICO ZA286204.
© 2019 In The Frame (Manchester) Ltd. 58 Ashfield Road, Sale, Cheshire, M33 7DT. All third party logos are respective of their registered owners.